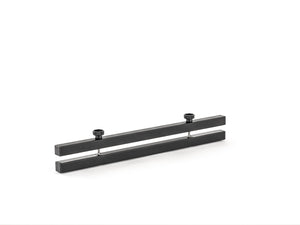 The Moustache Mario Modular bar is a lightweight modular bar that's easy to fix enables you to safely attach loads on the rear of your Lundi 20.
It attaches to the ALBERT protection bar and adapts according to the size of your p

arcels. Crate, carton, suitcase or box, all will be well attached.
To be used with the ALBERT protection bar
Compatible with EURO standard format crates up to 60 × 40 cm, minimum height 42 cm
Enables a modular configuration of loads on the rear luggage carrier of the Lundi 20